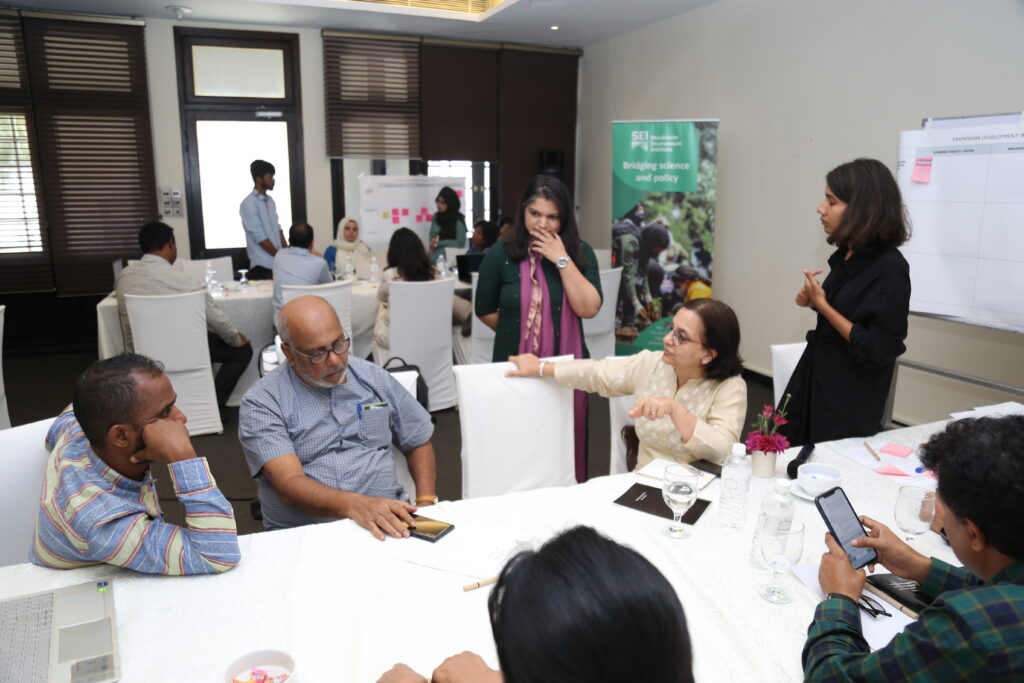 Over the past decade, nature-based solutions (NbS) have emerged as interventions with nature at their core and adapted to the local context, bolstering resilience and promoting sustainability in the face of worsening climate risks and rapid development.[1]
Nature-based solutions (NbS) have demonstrated the potential to effectively tackle a range of critical health and environmental issues, from ecosystem degradation to loss of biodiversity across multiple scales. However, so far NbS has focused predominantly on rural areas. Urban nature-based solutions (NbS) have the potential to effectively tackle pressing societal issues, including climate change mitigation and enhancing a city's resilience to climate-related risks. By incorporating green spaces, these solutions can contribute to the improvement of both the quality of life for urban residents and the conservation of biodiversity.
Here we provide four lessons based on SEI's collaboration at the ground level to show how NbS can be made to work to address environmental challenges in cities.
Community engagement
The success of NbS relies heavily on community involvement and leadership as evident from the Bangladesh case study, local participation in Hatirjheel's restoration created a flourishing community space by prioritizing nature-based solutions and minimizing artificial elements. Multiple issues including water pollution, encroachment and rampant urban growth were addressed through the project while also providing compensation and housing options to affected families.
Holistic approaches
Holistic approaches have been proven to maximize the benefits of NbS projects by taking a socio-ecological systems approach, as well as economic and cultural factors, and adapting to the complexities of urban environments. The 'Urban Greening and Biodiversity Enhancement' project in Gorakhpur, India, shows how combining technical expertise, local wisdom, and multiple perspectives has ensured inclusiveness and equitable decision-making. In this case, urban residents initially proposed a boundary wall at the project site to counter urban flooding, while informal settlers on the outskirts were excluded from these community discussions due to social and cultural reasons. These informal settlements would have been the ones adversely affected if the proposed solution had been implemented. But this adverse impact was averted by the designers, who proactively mapped and analyzed the solution's effects on all stakeholder groups and reconsidered the boundary wall solution.
Collaborative partnerships
Urban challenges are complex and require a diverse set of skills and knowledge that no single entity can possess. Cross-sectoral and cross-disciplinary collaborations are credited with generating cooperation that surpasses individual capacities and supports NbS initiatives. The 'Darwin project' from Sri Lanka is an example of a successful partnership between the International Water Management Institute (IWMI), government departments, and local communities to restore marshes, enhance biodiversity, and improve livelihoods. This partnership facilitated the exchange of ideas and concerns, ensured efficient resource allocation, and contributed to the long-term sustainability of the project.
Gender equality and social inclusion
Gender-sensitive and socially inclusive urban development is critical because different genders and social groups have diverse needs and desires that must be realized and designed within proposed nature-based solutions. So far, gender and social inclusion have been overlooked in setting NbS goals as attention has been directed toward implementing structural solutions. NbS objectives should provide equal opportunity for all demographics and account for the disproportionate effect that changes may have on some communities and genders. Community discussions in India, for instance, have emphasized the need to include diverse groups such as ASHA workers and teachers in ward committees and Resident Welfare Associations (RWAs) to protect women's and other genders' interests, close governance gaps, and guarantee the success of NbS.
Optimizing NbS project design and implementation
Building on the priorities highlighted above through country projects, we find some key enablers that could support the development of a robust framework for implementing nature-based solutions with a vision of creating resilient, just, and sustainable urban cities in South Asia.
A local and context-specific problem statement, co-created and co-developed with all relevant stakeholders, must be identified during the design phase of NbS projects in order to maximize outcomes in later phases. Baseline analysis is critical to support and map the effectiveness of the projects and show quantitative indicators to the beneficiaries and other stakeholders. If short-, medium-, and long-term indicators are established, adaptive management can be used to revise the project to suit the desired outcomes.
Cities in South Asia have unique yet similar circumstances and challenges that undermine community involvement and engagement. Identifying clear methods and approaches for stakeholders' engagement through all project stages is crucial. This may involve strategies for connecting with mobile populations in urban areas, utilizing local knowledge for sustainable solutions, and making communication more straightforward to encourage inclusive participation.
Nature-based solutions (NbS) are critical to address climate-related challenges as they can tackle challenges that go beyond climate adaptation and mitigation objectives. By adopting a multifaceted approach that defines targets related to biodiversity conservation, health and well-being, food security, and social cohesion, NbS outcomes can be maximized. Acknowledging the potential of NbS to address various urban challenges can enhance its effectiveness in promoting overall urban well-being.
Finding ways to institutionalize NbS principles into urban planning policies and frameworks is crucial for ensuring that the benefits of NbS are sustained long after individual projects are completed. Community members, government officials, and other interested parties should all have a say in the design process to promote long-term ownership and stewardship of the project's outcomes.
This piece is funded by the Government of Sweden and based on SEI's collaboration with Transitions Research under SEI's Strategic Collaborative Fund Phase 2. A series of national-level workshops were hosted in India, Sri Lanka, and Bangladesh with the goal of rethinking and reframing NbS implementation in the context of South Asia Cities, culminating in a "policy lab" in Sri Lanka bringing together like-minded researchers, planners, CSOs (Civil Society Organizations) and policymakers.
This piece was originally published on SEI Perspectives.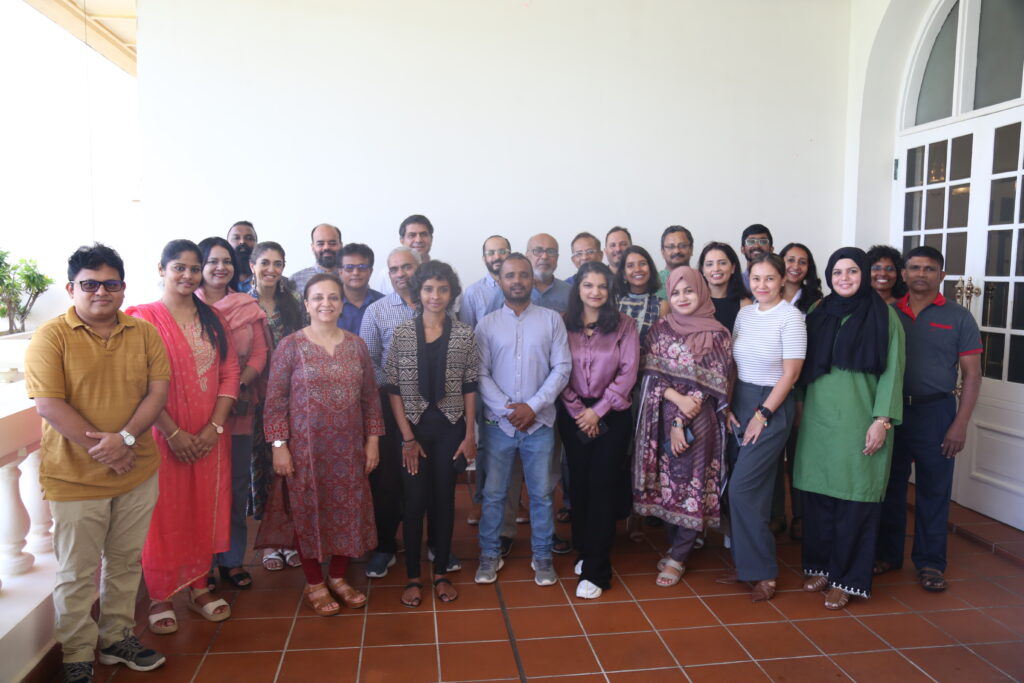 [1]Hale, S. E., Tann, L. von der, Rebelo, A. J., Esler, K. J., de Lima, A. P. M., Rodrigues, A. F., Latawiec, A. E., Ramírez-Agudelo, N. A., Bosch, E. R., Suleiman, L., Singh, N., & Oen, A. M. P. (2023). Evaluating Nature-Based Solutions for Water Management in Peri-Urban Areas. Water (Switzerland), 15(5), 1–29. https://doi.org/10.3390/w15050893